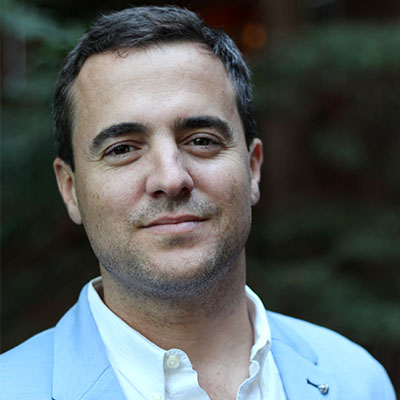 Bio
Federico Jose Hernández aka Fede "Pronounce FedEx without the X" has been involved in the rum industry since his early twenties. Born in San Juan Puerto Rico, where rum is part of everyone's social life, Federico owned one of the biggest production and promotional agencies focused on beer and spirits.
Back in 2010, he opened Puerto Rico's first Rum Bar called Caña. Together with his brother Migel Agrait, they launched TheRumLab as a way to entice tourists to visit the restaurant for a Rummelier "Rum Tasting" educational experience. Simultaneously the Island's official National Rum Festival "Taste of Rum" was launched.
Today TheRumLab is one of the leading B2B educational platforms. It also organizes the California, Chicago, Miami, New York and Puerto Rico Rum Festivals &/or Congresses.
Experiences
• Born in San Juan PR 1979
• Open Puerto Rico's 1st Rum Bar - Caña back in 2010
• Launched Puerto Rico's National Rum Festival in 2010
• Launched TheRumLab in 2010 as a Tourist Platform to educated about PR Rum
• Launched Taste of Rum USA Tour in 2013
• Launched MidWest Rum Festival in 2014 > Change to Chicago Rum Fest in 2016
• Launched TheRumLab.com as an educational Rum Platform
• Launched California Rum Festival in 2015
• Launched the New York Rum Festival in 2017
• Launch Women Leading Rum in 2019
• Launch Miami Rum Congress in 2019 w/ Ian Burrell Launched Zavvy.com "educational livestream and video platform" in 2020 Launched NobleCane.com "Merchandise Store focused on Rum" in 2020