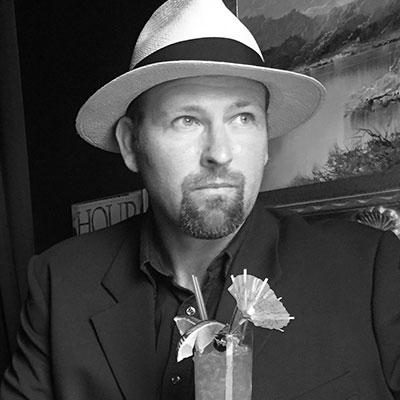 Bio
Nicholas has been a rum enthusiast and educator for over a decade. In 2009, he established Seattle's first rum society, The Rum Collective; it is the longest running of its kind in the USA. He's hosted over 100 educational rum tasting events and has been directly responsible for the successful entrance of dozens of rums into Washington State, Michigan and Vancouver, BC, Canada.
His photo-journalistic work on his websites have been featured by Forbes, NY Times, and Fox News as well as in French food magazines in Paris. He regularly judges rum and rum-cocktails at local & international competitions and is one of the founders of the International Rum Council.
In 2015, he co-authored a book titled, Explore Rum. His website and social media outlets (Facebook, Twitter, Instagram) receive thousands of visitors worldwide each month. Nicholas organized the first rhum agricole cocktail competition in the Pacific Northwest and has been donating his own rum tastings to raise money for charities annually for the past 10 years.
His work as R(h)um Portfolio Ambassador of American Northwest in Washington State was instrumental for small brands. Today, he owns and operates an importing business in the USA, Valhalla Imports, LLC., which specializes in traditionally-made, quality rums including Rum Fire from Hampden Estate. He presently lives in Seattle.
Experiences
• Writer / Photographer @ www.rumcollective.com (Founder; 2009 – present), Angostura Cocktail Challenge (2014), 'Ti Punch Cup (2016), Rumporter (2014, 2016)
• Event Organizer @ The Rum Collective's "Hot" Harvest Cocktail Competition (2013), Reduce the Suffering in Nicaragua's Sugar Cane Workers – A Fundraiser for PASE (2016)
• Speaker @ Miami Rum Conference (2019), MidWest Rum Festival (2017), California Rum Fest (2015)
• Judge @ Berlin Rum Festival (2018), 'Ti Punch Cup (2016)
• R(h)um Portfolio Ambassador @ American Northwest Distributors, Inc. (2016-18)
• Consultant @ Rum Spoken Here, LLC. (President, Owner & Founder; 2011 – present), International Rum Council (2012-17)
• Spirits Importer @ Valhalla Imports, LLC., (President, Owner & Founder; 2016 – present)