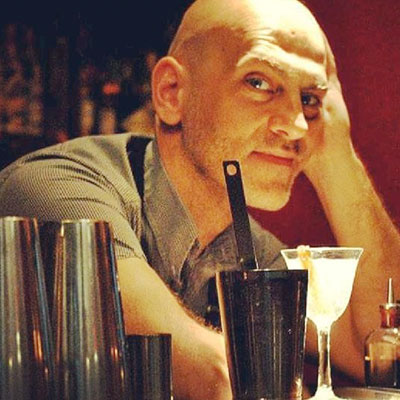 Links
Bio
Thanos Prunarus has been working as a bartender since 1999. In 2009 he opened his own bar called Baba Au Rum. An institute that changed the history of the Athenian and Greek bar scene but mostly changed the way that Athenians drink.

Baba Au Rum bar is now a leading rum and cocktail venue, awarded as one of the World's 50 Best Bars in 2013, 16, 17, 18 and 2019 — always at the top lists worldwide such as TOTC.
Baba Au Rum bar is often awarded the Best Bar in Greece and he's considered as a main rum and cocktail influencer globally.

He used to travel around the world to discover rum, visiting and participating in rum festivals the world over, being a rum speaker and judging the most prestigious cocktail competitions, like the Havana Club Grand Prix in Cuba,Global Bacardy Legacy in Amsterdam 2019, Clement Rhum Ti Punch global competition 2018, Saint James rhum globl 2019, Lady Amarena global cocktail competition, Angostura & Diplomatico European finals and others.
He's a member of rum jury at German Rum Festival and the Miami Rum Festival for the Rum Awards.
In 2019, he was announced as one of the world's 50 most influential persons in the bar industry.
Experiences
• Bar owner @ Baba au Rum
• Author @ bar book "Handcrafted", 2012
• Co-organiser @ annual Athens Rum & Whisky Festival since 2016
• Publisher @ the International Cocktail and Travel magazine FINE DRINKING.