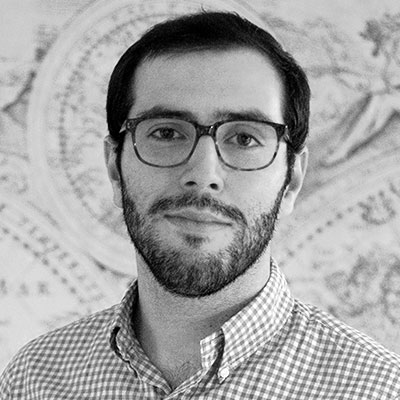 Links
Bio
For ages, Baptiste has been fond of craftsmanship but he fell in love of spirits more than a decade ago. Baptiste has several roles including spirits and cocktails columnist for medias such as Revue du Vin de France, Huffington Post, Atlantico, Rumporter and IDealWine.
He is one of the 77 Cognac Educators in the world, certified by the National Bureau. His mission is to spread his love for the Cognac.
Since 2016, he decided to live out of his passion and he created Colada, his company specialised in services around cocktails and flavors. But it has been almost a decade since he started to work in the spirits and cocktails industry in parallel of his former work as an engineer. He was and he is Cocktail teacher for famous cooking schools, mixologist for private clubs and specialised columnist. He sees his actual work as a way to show to his customers the beauty of the spirits and cocktails and even more than that, the importance of slow food and slow drinking.
His passion is to be the link between craftsmen and curious people that come to discover a whole new world in Colada's cocktail workshop. To him, craftsmanship fully represents noble notions like terroir, tradition and legacy. His first love was the rhum -agricole and then molasses just after- more than fifteen years ago.
Experiences
• Founder @ Colada
• Contributor @ Rumporter, la Revue du Vin de France, Atlantico, CocktailMolotov, Je Cuisine Créole, Colada le blog
• Jury @ Kura Master, Trophées du Calvados, Clément Ti'Punch Cup
• Cognac Educator @ Bureau National Interprofessionnel du Cognac