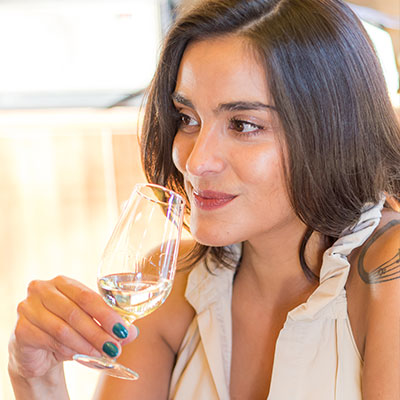 Links
Bio
She's one of the most important names about Brazilian spirits and works daily as a beverage service consultant specialist in native products from her country and a promoter of its flavors.

A.k.a. Isadinha, she sees in cachaça the connection with her land and heritage. Having been Concours Mondial de Bruxelles international judge and panelist in events such as BCB São Paulo and ProWein, she's also going to be the first Brazilian women Tales of Cocktail 2020. She shares this connection and her experience to increase the value of the products of Brazil.

She researched about Brazilian woods and develops work in many of the most important cocktail bars from Brazil.

Besides consultant partnership with bartenders as Jean Ponce, Alex Mesquita e Adriana Pino, she has worked with renowned Brazilian chefs Bel Coelho and Ana Luisa Trajano as well as in awarded restaurants such as Aprazível, Sofitel Ipanema and Pirajá.

She also consulted the Brazilian network GloboSat in the very first cachaça TV series, collaborates to the best national gastronomic magazine Prazeres da Mesa and teaches courses and corporate events to clients as McCann UK and Natura.
Experiences
• Jury member @ Concours Mondial de Bruxelles 2019
• Cachaça panelist @ BCB São Paulo 2019
• Spirits and service consultant @ Belmond CapJulluca
• Cachaça consultant @ Cia Tradicional de Comércio Pirajá
• Founder @ Travessias Brasil
• Founder and Host of brazilian culture Brazilian culture, products flavors, pairings presented by history @ Sabores Contados - consulting, events and pairings
• Cachaça and content consulting @ Globosat – "Bendita Marvada"